Enterprise Resource Planning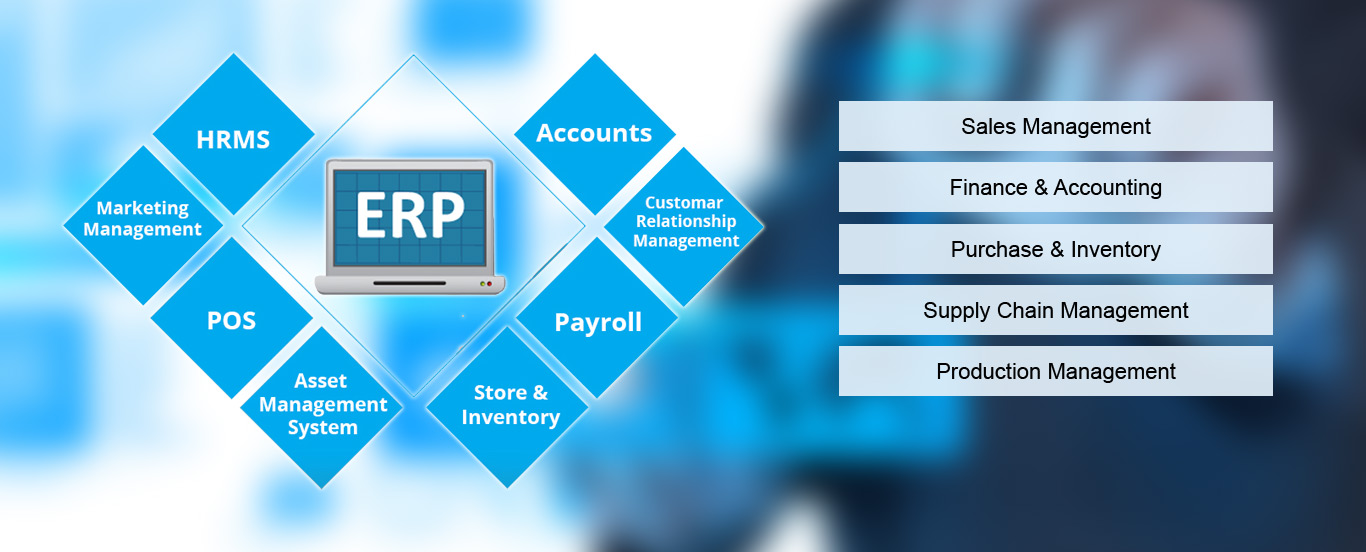 ERP systems have a crucial role to play for modern organizations across all industry verticals, to provide a window of truth in terms of pertinent, real-time, integrated information across all operational and management levels. If you owner of large company or organization, you really need to integrated your system with ERP. Success rate of ERP system is increase compared to previous year from 16% to 21%. It integrate different organizational system and assist equitable operation and production.
We have created the ERP software packages, enabling your company and related resources increase your business value by adding ultimate growth and prosperity to your enterprise. Our main aim is the use of information technology, web technology and web-media in opening new opportunities for our clients for their everlasting effect on the market. Our main resources are our employees and use of advanced and cutting edge technology.
We aim at delivering services, which will open new possibilities for our customers and allow them to work effectively and creatively. Our objects are people, clients and quality. We believe that the most valuable resource we possess is our people.
Advantage of using ERP System :
Integrate all business information and operation in one box.
Reduce manual and spreadsheet-based processes by up to 70%
Save up to 93% in IT costs associated with maintaining, integrating and upgrading separateapplications.
Real-time visibility across the business, with 24/7 access from any browser.
Secure and Reliable: Company data or information is precious and protect from abuse of it.
An unbreakable protection mechanism is there for unauthorized access.
Report and Performance Analysis: ERP System provide you to generate report of different segments like sales, stock, performance of employee and many more.
Like what you see?
Let's talk